Nordyke Academy Homeschool
About Us
Welcome,grab a cup of coffee, cappuccino,tea,or whatever you like and pull up a seat. Travel along with us on our journey through homeschooling and life.
View my complete profile

Wednesday, November 19, 2014
How long is four score and seven years?
The Gettysburg Address is a speech by U.S. President Abraham Lincoln, one of the best-known in American history. It was delivered by Lincoln during the American Civil War, on this day, November 19, 1863, at the dedication of the Soldiers' National Cemetery in Gettysburg, Pennsylvania. Lincoln's address starts with "Four score and seven years ago."
A score is equal to 20 years, so he was referencing 87 years ago -- 1776, when the Declaration of Independence was signed. The Library of Congress has two copies of the address, the Illinois State Historical Library has one, Cornell University has one and one is in the Lincoln room in the White House.
categories, Homeschooling


Tuesday, November 18, 2014
Plush Bible Collection-NIV
by
Zondervan Bibles
My rating:
5 of 5 stars
My middle daughter Tessa wanted a Pink Breast Cancer Bible, until I showed her the NIV Thinline, Pink/Purple Sparkle Leopard,Plush Bible.
So I decided to get this bible for her for an early Thanksgiving/Christmas/early Birthday present.
She blogged about it on her own blog. So here it is in her own words:
http://justasmalltowngirl2000.blogspo...
My honest review and opinion is that my daughter wanted this bible to read because she loves the Lord and if this makes her happy than it makes me happy, but most of all she is glorifying in the Lord!!
It is a very pretty bible for teen girls.
It has the same convenient size and readability as the incredibly popular NIV Thinline Bible-now in fun and furry designs for kids and teens. Features include:
•The words of Christ in red
•An easy-to-read font size
•Measures less than one inch thick
** I received this complimentary copy, from BookLook, in exchange for my honest review and opinions. **
View all my reviews
Wh
ere Treetops Glisten: Three Stories of Heartwarming Courage and Christmas Romance During World War II
by
Tricia Goyer
My rating:
5 of 5 stars
"Where Treetops Glisten", is three stories intertwined as one. I loved How Tricia Goyer, Cara Putman, and Sarah Sundin put these stories together.
I loved that the setting is in Lafayette Indiana, I live about an hour away from there.
I also love the historical aspects of the stories. The story begins in 1941 during World War II.
In "White Christmas" By Cara Putman, Abigail Turner is a college student and a part time employee at a candy shop. The loss of her boyfriend to the war has made her skittish about entering another relationship. Until a young man enters her life, needing her help and soon their friendship becomes something more.
In "I'll Be Home For Christmas" By Sarah Sundin, Abigail's brother Pete is a fighter pilot who is trying to recapture hope and peace that war has eroded. When he encounters a little girl in need of his friendship, her mother remembers him as a childhood bully, can Pete show her that he has changed and will this little girl get her Christmas Wish?
In "Have Yourself a Merry Little Christmas" By Tricia Goyer, Meredith Turner, "Merry" to those who know her, is using her skills as a combat nurse on the front lines in the Netherlands. Merry never expects to face her deepest betrayal, but that is what God has in mind for her when she thinks she encounters the one who left her and broke her heart back in the states. Why did he leave her? Is he a Nazi spy like his friends thought? Merry still loves him and prays for him and for strength for forgiveness. Is this the man she loved? Will God provide an unexpected miracle?
I have to say this was an awesome read and I dearly loved this book! There are also yummy recipes in the book. I LOVED how the book ends and it leaves a loving message that God does all things in his own time and way and that miracles can happen when least expected.
I would love to meet Cara Putman and have her autograph my book.
** I received this complimentary copy, from Blogging For Books, in exchange for my honest review and opinions. **
View all my reviews
Wednesday, November 12, 2014

categories, Inspirations


An Amish Second Christmas
by
Beth Wiseman
My rating:
5 of 5 stars
"An Amish Second Christmas" is a book with four wonderful novellas.
"When Christmas Comes Again" By Beth Wiseman:
Katherine knows this 1st Christmas without her husband will be hard on her and the children. But a mysterious Englisher shows up in town and she befriends him. Katherine's daughter Mary Carol also becomes friends with the Englisher unbeknownst to her mom. Soon this Englisher will become more then a stranger and a blessing to the family.
I loved this story it was heart warming and a very good read!!
"Her Christmas Pen Pal" By Ruth Reid:
Joy is expecting a marriage proposal from Henry, but what she gets is heartbreak while seeing him with another woman. Joy writes a letter to her cousin, but it ends up in the wrong hands of a cabinetmaker. Soon they become Pen Pals, But the cabinetmaker meets Joy unexpectedly and does not tell her who he is. Joy and the cabinetmaker soon become friends and Joy starts to fall in love with him. Joy thinks she is in love with two different men, she soon finds out that they are the same man.
This was an awesome read!! I loved the story and thought it was to funny!
"A Gift For Ann Marie" By Kathleen Fuller:
Ann Marie and Nathaniel have been best friends since childhood. Things are starting to evolve in ways everyone knew it would. Suddenly Ann Marie's mother surprises her children with wanting to remarry and move to another state. Ann Marie is torn inside, wanting her mom to be happy but yet she does not want to leave Nathaniel. Will Ann Marie decide between their love and friendship or her family?
I thought this was a wonderful read!!
"The Christmas Aprons" By Tricia Goyer:
Esther's mom is known for her wonderful Vanilla crumb pie. Ester has begged her mom for the recipe. Her mom does not want the recipe falling into others hands. The Amish community decides to have a silent auction by auctioning pies to the communities bachelors. Whomever wins the pies also has to sit and have a piece with the woman who made it. Ester bakes the vanilla crumb pie and enters it into the auction. No one seems to be putting their names down for her pie, then one handsome man does and he also puts in a hefty price for it. Will Easter's pie become bachelor bait and will it start a romance?
I absolutely loved this story, I am a big Tricia Goyer fan!!!
I would recommend this book to all Amish romance lovers!!
** I received this complimentary copy, from BookLook Bloggers, in exchange for my honest review and opinions. **
View all my reviews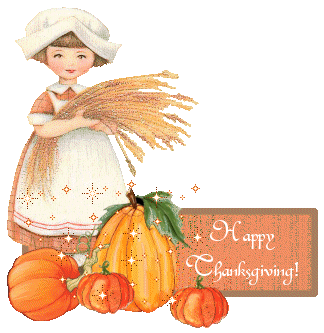 categories, Holidays, Homeschooling


Live Bald Eagle Webcam

Feel Free To Grab Our Button
<div align="center"><a href="http://www.nordykeacademy101.blogspot.com" title="Nordyke Academy"><img src="http://i854.photobucket.com/albums/ab109/nordykeacademy/L5.jpg" alt="Nordyke Academy" style="border:none;" /></a></div>

Categories